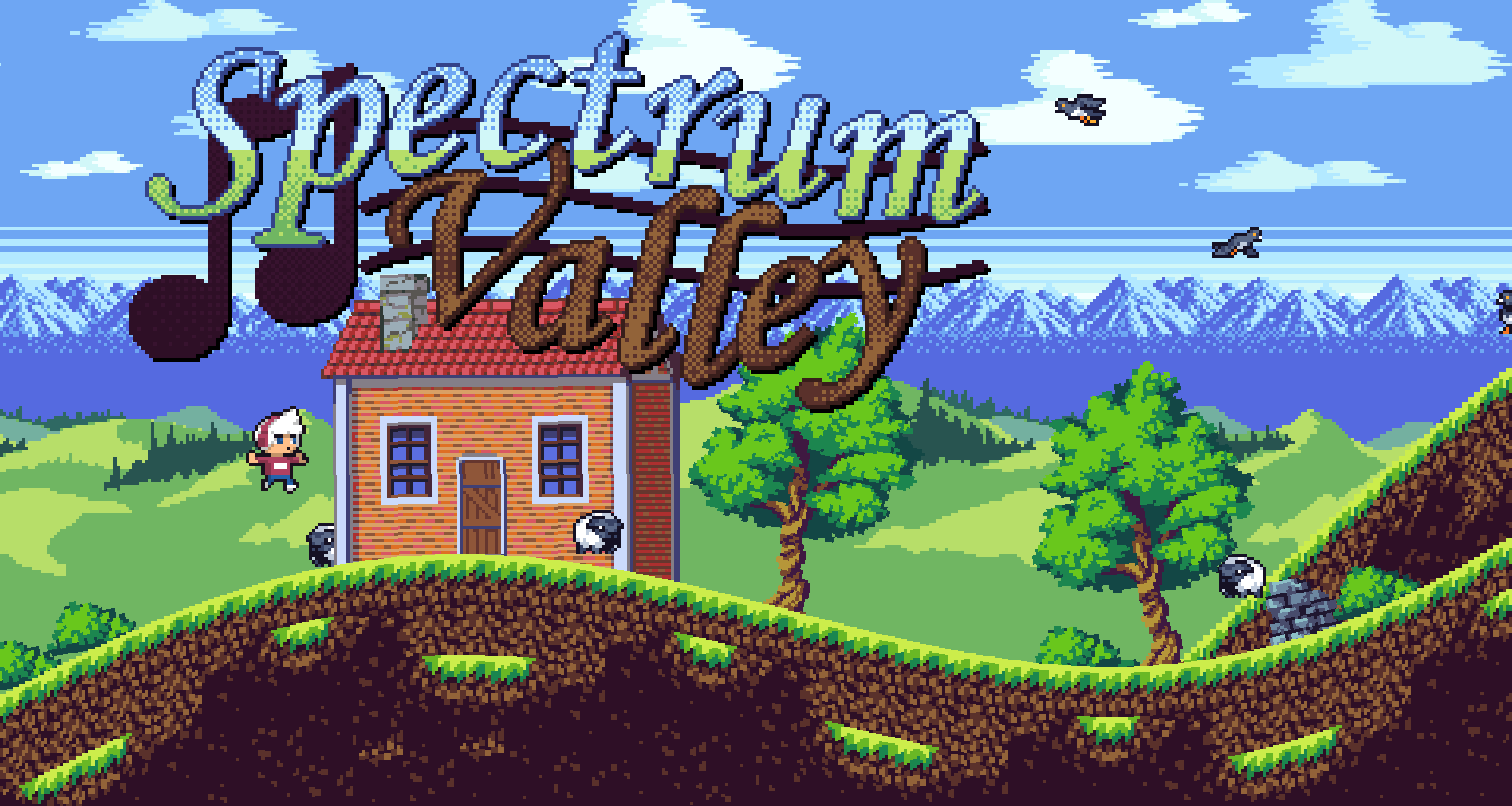 Spectrum Valley
Ver. 1.2.0.0 - Desert biome
---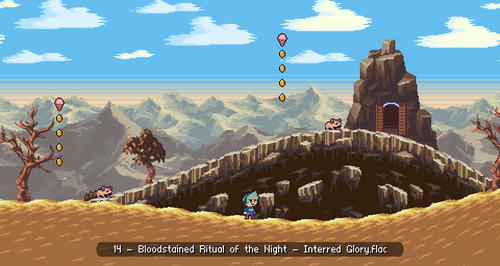 Hey everyone! It's been a while since Spectrum Valley received its last update. Today's update introduces a brand new desert biome to explore; with its own food item to collect, mouse critters that scuttle around, and a sandstorm that occurs when the weather changes. You can access the desert biome through brown-yellow doorways in the town and cave biomes, and visa-versa. Besides that, there are also a few bug fixes and adjustments to improve the overall experience.
Changelog - Ver 1.2.0.0:
Added a brand new desert biome, with a new food item and weather effect to come with it. The desert is linked between the town and cave biomes.
Renamed "Start" option on title screen to "Load Track & Begin", hopefully to reduce potential confusion.
In the cave biome, there's now better handling should the player character be 'squished' by the floor and ceiling closing in on them (i.e. preventing jumps or bouncing, layering the sprite behind the ceiling).
Minor adjustments to decoration spawning in the grassland, forest, and snow biomes (i.e. houses should no longer spawn on top of each other in very close proximity).
Fixed bug where any '#' characters in the song filename would break the in-game song filename display.
The cave and stone wall entrances are now snow covered in the snow biome.
Some minor other adjustments/fixes.
Files
Spectrum Valley 1.2.0.0 (Windows).zip
3 MB
Oct 20, 2021