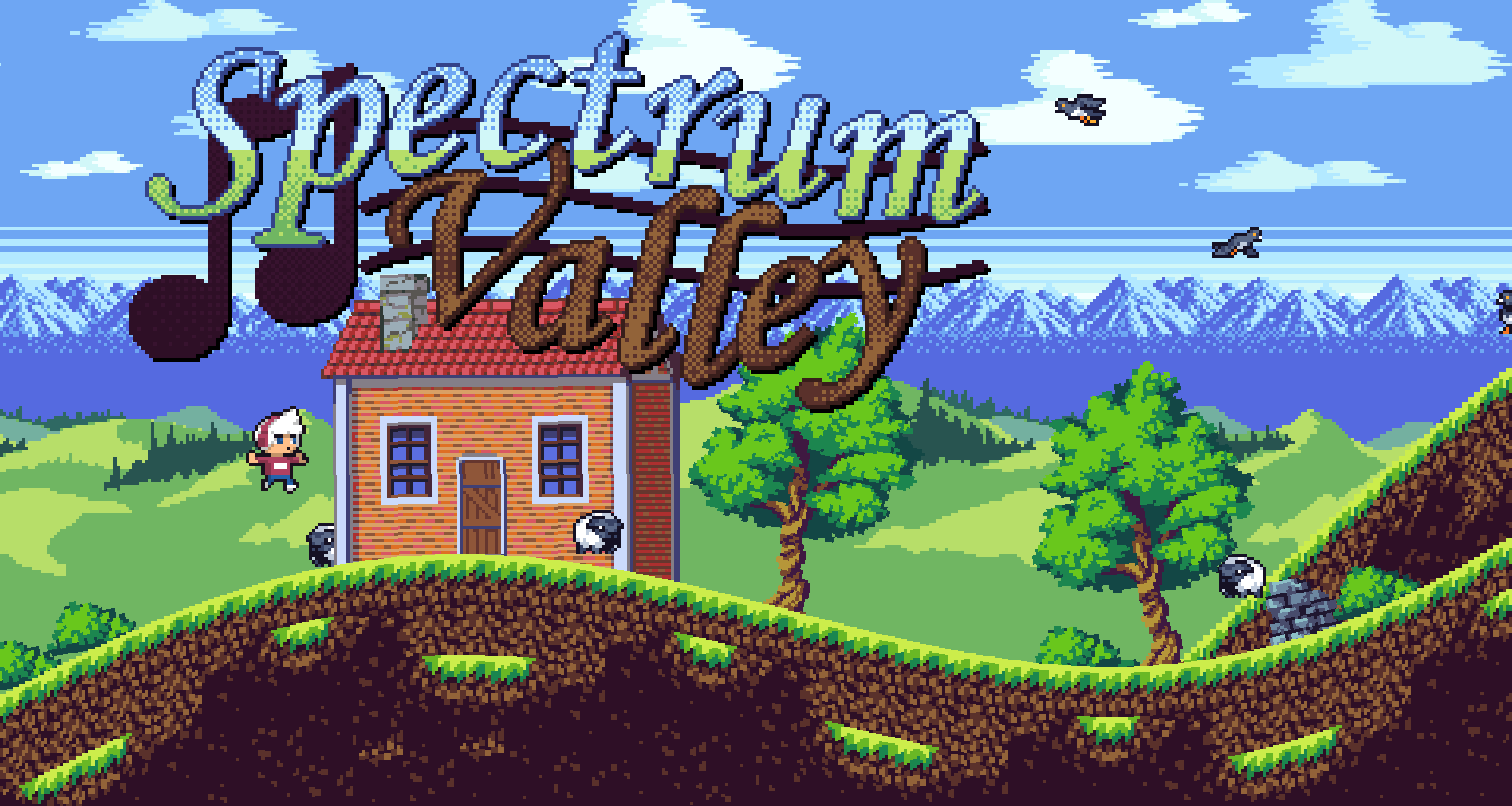 Spectrum Valley
Ver. 1.1.0.0 - Beat ripples
---
Hey everyone! A new update for Spectrum Valley has been released. The biggest change is the addition of 'Beat ripples', where the world will quickly ripple upon specific beats of the music. Hopefully, this will make the ground's movement more responsive to the music.
Changelog - Ver 1.1.0.0:
The ground now has a rippling pulse on certain beats; hopefully this will address concerns of the ground's movements not properly following the music.
Doors now have a slightly bigger detection field; should hopefully be easier to enter.
Doors should now be completely clear of objects obscuring it (not counting moving objects such as animals, human NPCs, and cars).
Fixed bug where the player character could sometimes sink beneath the back layer while entering a door.
Capped the amplitude of the ground movement; such huge movement would sometimes expose the 'bottom' of the ground graphics, especially with very bouncy tracks in particular and especially on 200% Intensity.
Slightly extended the height of the ground graphics.
Files
Spectrum Valley 1.1.0.0 (Windows).zip
3 MB
Aug 09, 2021
Comments
Log in with itch.io to leave a comment.
I'm not gonna lie, that looks dope! And 'name your own price'? Actual Hero over here!